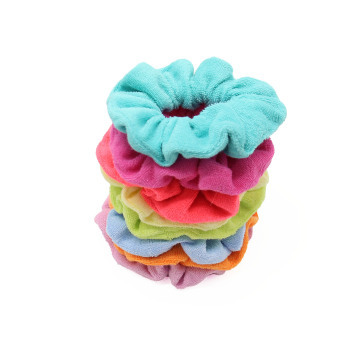 8 Colors Solid Towel Fabric scrunchies Sublimated Color scrunchie
$1.00
this peoduct is very well.i like it
They are beautiful I love them so much
These are amazing! Not only do you get so many for a great price, they are extremely soft! By the sole reason I bought them is in the picture of this review. 😂🙌🏻✌🏻
These scrunchies are adorable! I was worried that they were not going to be good quality but they're really nice. If you don't want to spend a ton of money on scrunchies then this is the way to go. Hope this helps!
Beautiful scrunchies! Well made
These are in right now, so of course you want a good value for your money. Kids are trading them and giving them to a crush, this lot makes that easy.
I read alot of reviews before I buy anything. The reviewer I read that said she shopped at Marshalls sold me for this product. My daughters into scrunchies and i was at at Marshalls and they wanted almost 5.00 for 3 of them. So when I found this I had to hurry and order due to i was running out of time. I got one day shopping order it at 3pm on the 23rd of December and got it on the 24th in the am. I'm so very pleased with these they are perfect. Would highly recommend

Your cart is currently empty.